We are able to provide full ballistic kits for your vehicle, including armoured glass and underbelly blast protection. Armour solutions are available for a variety of vehicle platforms, including:
Military Vehicles
After running full threat assessments, we are then able to design and manufacture a tailor-made protection kit for your vehicle, based on protection and performance requirements. Ballistic protection kits for military vehicles include:
Underbelly blast protection
Appliqué armour kits
Ballistic spall liners
High levels of protection
Suggested products for military vehicle protection: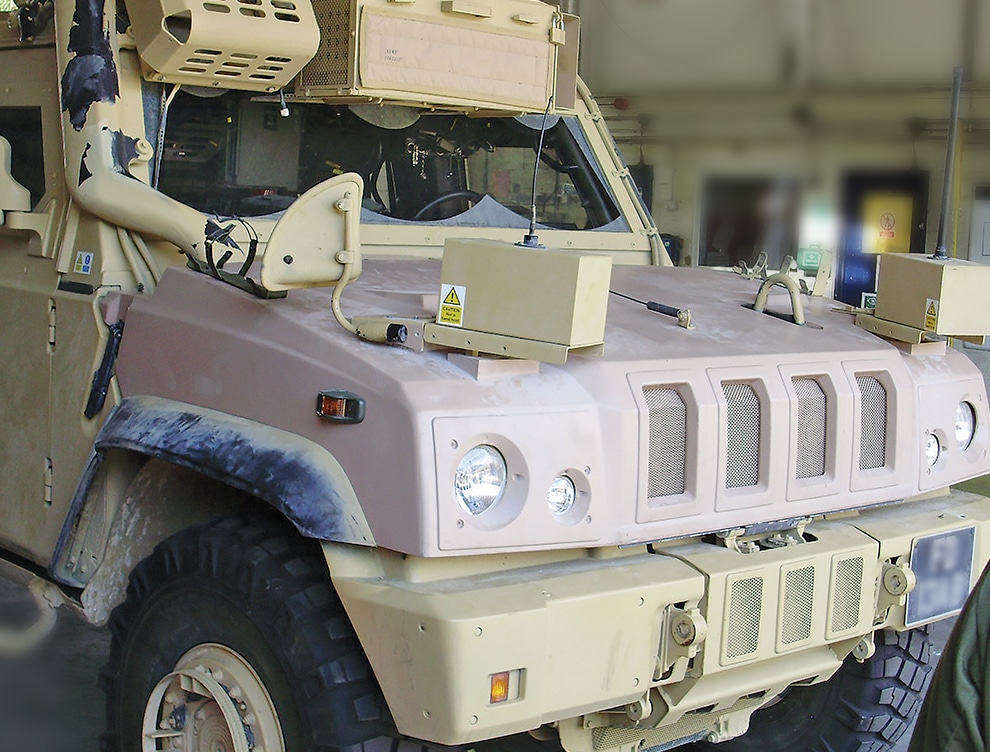 Cash-In-Transit (CITV)
At ASL we understand the rigorous demands of running a large fleet of vehicles. We have developed a number of products designed specifically to protect vehicle fleets.
We can design, manufacture and install weight-saving protection kits in order to increase your production.
Composite airlocks and internal vehicle trimmings to save on overall vehicle weight, allowing vehicles to increase payloads and save on fuel. Our lightweight internal armour systems protect your staff from ballistic attack.
Attack Resistant Composite (ARC) to externally protect your vehicle from damage, scrapes and driver error. We aim to cut the repair and maintenance of your fleet by protecting your vehicles from every day wear and tear.
We install security features, including locking systems, CCTV and safes.
Anti-cut systems can be installed in high-risk areas of your vehicle.
Suggested products for CITV protection:
Police Vehicles
We offer a complete ballistic and blast kit for any Police vehicle. Our aim is to produce 'off-the-shelf' armour kits for any in-service vehicle, to reduce installation time and increase capacity over a large fleet. Protection kits for Police vehicles include:
Moulded underbelly blast protection (2x DM51 Grenades)
Ballistic spall liners
Blankets for engine bulkheads, door-cards and floors
(ARC) Riot protection for the exterior of the vehicle
Suggested products for Police vehicle protection: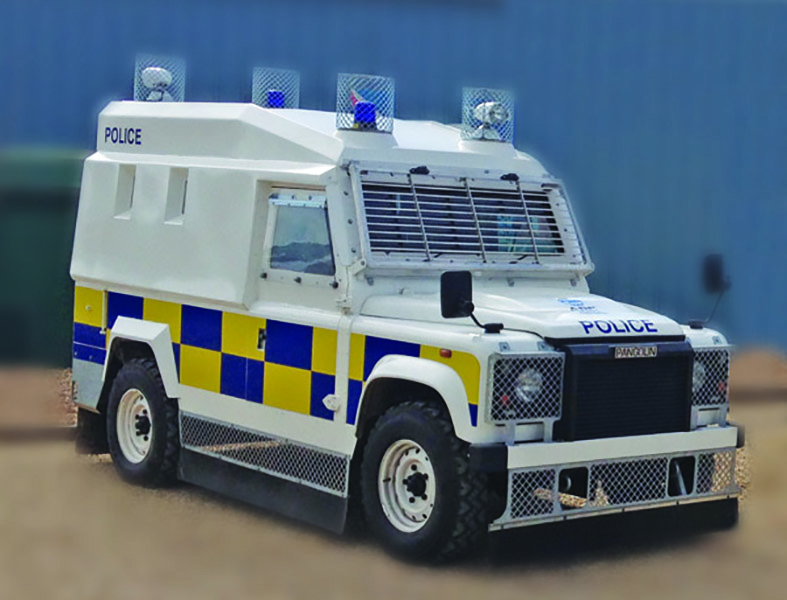 VIP Protection and High Value Transportation
We are able to take a standard vehicle and design and manufacture bespoke protective kits for vehicles used to transport high-networth individuals or valuable assets.
We understand the need for such vehicles to remain discreet and understated. As with our cash-in-transit vehicles, we are able to install additional or upgraded locking systems and CCTV if required.
Suggested products for VIP transportation would be: