Blast Container
The Blast Container is a cylindrical assembly consisting of composite woven fibres, designed to withstand blast and fragments from an explosive device containing up to 500g (16 oz.) of PE4 (TNT).
The container enables the user to contain a suspect explosive device while awaiting the arrival of a bomb disposal team. The container has a marked datum point on the outside face, designed to assist the bomb disposal team in scanning and determining the threat and appropriate action required.
The exterior is fitted with two rubber rings to allow the container to be easily manoeuvred into position and each unit is coated in a highly visible day glow orange.
The container consists of three components:
The main unit
A detachable base plate (optional)
Removable retaining bag with handles
Nominal dimensions and specifications:
Maximum charge capacity – 500g
Height – 900mm
Outer diameter – 553mm
Inner diameter – 517mm
Wall thickness – 18mm
Weight – 47kg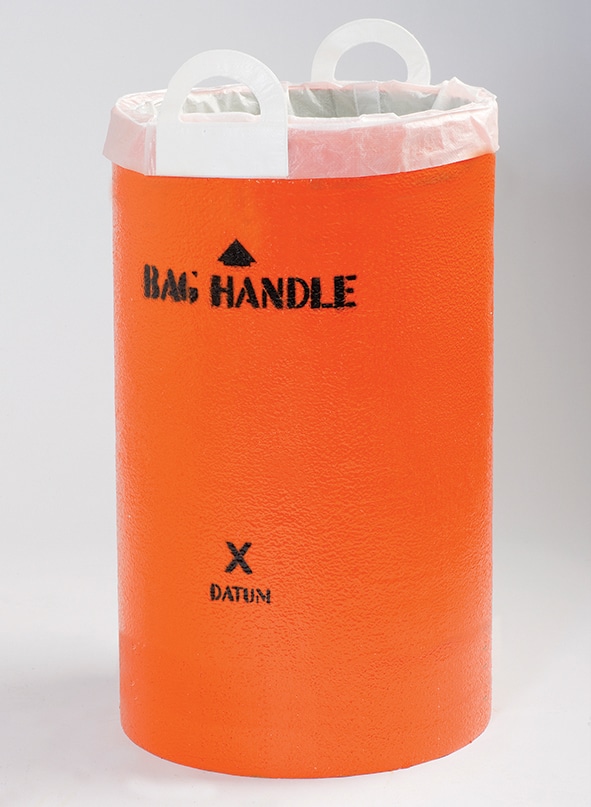 Blast Suppression Blanket
Blast suppression blankets are used to suppress the blast fragmentation from an explosion that can cause damage and injuries.
These blankets are particularly useful for suspected IEDs contained in packages up to briefcase size and pipe bombs.
The multiple layer ballistic material is enclosed in a heavy- duty nylon, water-resistant cover which is fitted with lifting straps and clearly marked DANGER.
Both blanket and circle fold into a compact, easily carried holdall bag.This soft armour can also be used where there may be weight limitations i.e. vehicle protection – floor and bulkhead protection.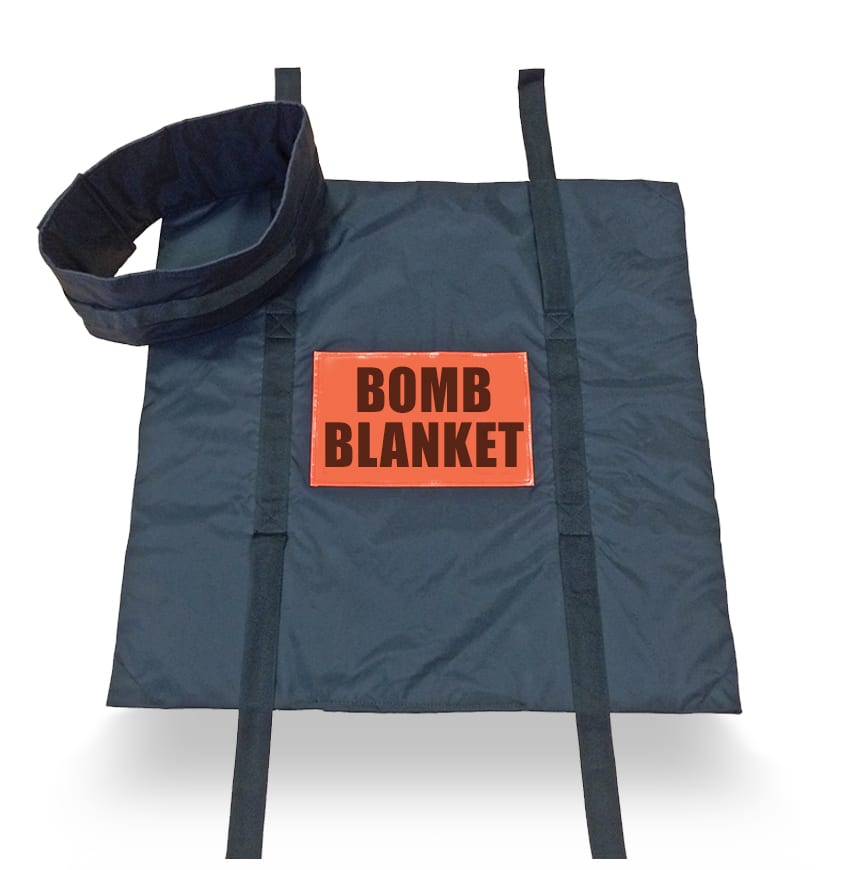 Below is our blast data table relating to the materials we use for our various armour options.