SUPERYACHT ARMOUR AND PROTECTION
For many yacht owners one of the greatest things about life at sea, is the privacy it brings. You are able to moor in a secluded bay or cruise in waters miles away from the crowds and bustling tourist destinations.
With growing security difficulties across the world, owners and captains of superyachts must consider these threats both at sea and shoreside. Extra measures should be considered to ensure the safety of onboard personnel and high value assets.
Using our knowledge in high strength, lightweight armour materials, ASL GRP are able to offer protection solutions for the following:
Internal and external walls
Hull protection
Safe rooms or citadels
Armouries
Internal and external doors
Blast and fragment protection
ASL GRP offer complete project management including concept, design, manufacturing and integration of superyacht armour. Our products are bespoke, so can be adapted to certain environments and platforms.
Our expertise in manufacturing and integrating security and protection solutions, allows us to manufacture a range of solutions to protect family and friends from hostile situations.
Within the superyacht environment, our armour is not on display. It's hidden behind the façade and interior fit-out.
We can work with the Project Managers, shipyards and interior fit-out companies to ensure the finished protection merges seamlessly into its luxury environment.
Our aim is to offer a discreet service for the discerning client, whose main concern is their family, guests and crew safety.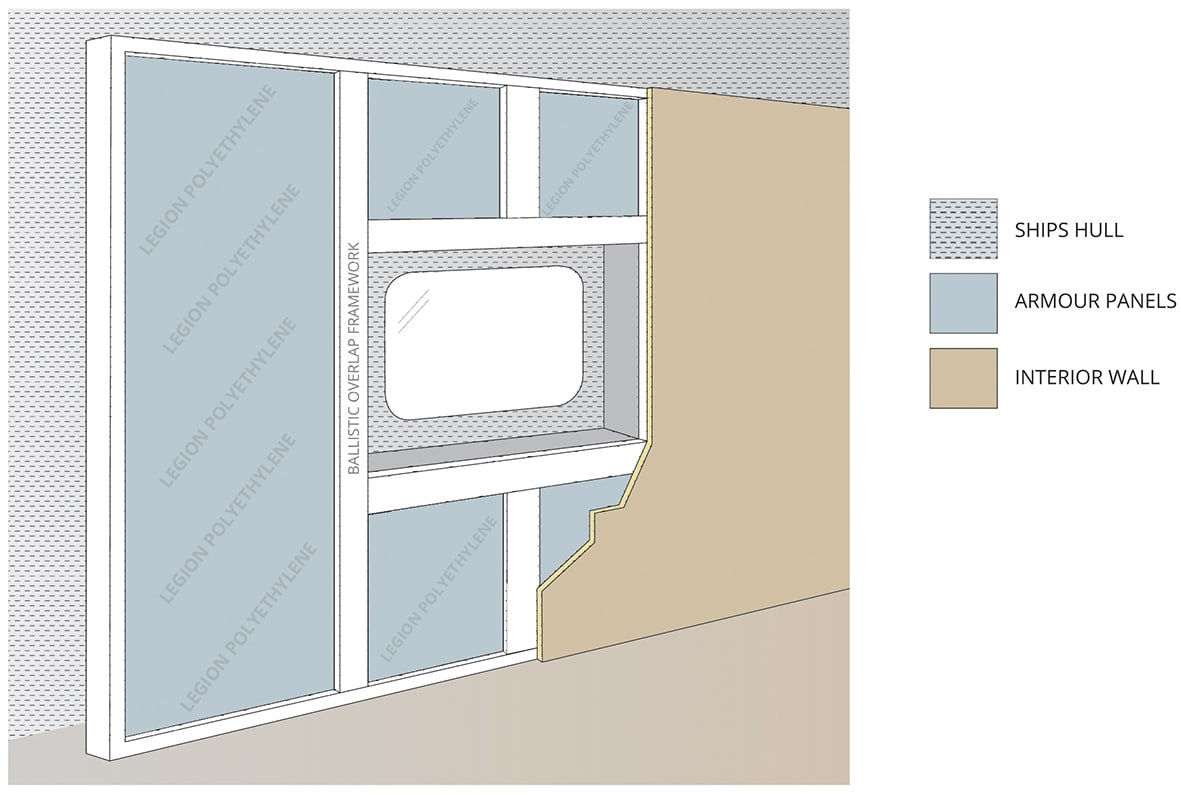 Ballistic Threat Levels
We can supply our protective materials in varying weights and thickness, dependent on the required level of protection.
Some of our materials lend themselves better to certain requirements. Following a brief survey of a vessel, our team can advise which materials are best suited to different areas of the vessel.
Our materials can accommodate ballistic protection levels from small-arms fire up to armour-piercing (AP) rounds.
The most common protection levels for a marine application are BR4+ up to BR7. These include the AK-47 Kalashnikov and other automatic weapons commonly used by modern day pirates or terrorists.
The table below showcases our range of armour protection options and the ammunition rounds against which they typically protect.
We understand the need for privacy and that your requirements will be unique to your vessel. Please call our Sales Director for an initial discussion: +44 (0)1983 400730 or email: superyachts@aslgrp.com